Padstow Caravan Hire
Our aim is to provide you with comfortable and relaxing accommodation so that you can unwind and enjoy your Padstow holidays in North Cornwall. We are a family orientated site, perfect for families and couples. The park has been owned and run by the Barnes family for over 20 years, specialising in relaxing and peaceful holidays in Padstow
5 Pennant Park
The Retreats @ Padstow Holiday Park proudly holds an AA 5 Pennant certificate for the quality, style and range of services and facilities
Nature & Tourism
Padstow Caravan Hire cares deeply about the environment and is recognised as Gold standard by the David Bellamy Conservation Scheme
Book Online
. Check availability and book online with our simple and secure online booking system. Book your holiday in Padstow today!
Beautiful Padstow
Situated on the outskirts of Padstow our caravans are ideally located to enjoy all Cornwall has to offer. With public footpath access to Padstow Harbour, less than 30 minutes walk away.
Staying at Padstow Caravan Hire
We are dedicated to providing clean and modern caravans and lodges, in a beautiful and peaceful setting. Our park offers the perfect escape from it all and is ideally situated for exploring Padstow and Cornwall.
Customer Satisfaction
Padstow Caravan Hire strives to provide the perfect base for your relaxing holidays in Cornwall, hear what some of our customers say...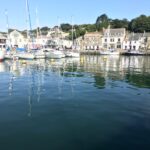 Google Review
"Brilliant location, lovely clean site and beautiful snuggly caravans"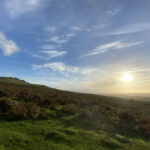 Tripadvisor
"I couldn't fault it, the caravans had everything you needed they where modern and very clean."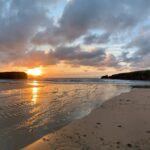 Customer Feedback
"Impressive safety measures for Covid-19. Clean and comfortable caravan. Swimming pool is excellent."
Contact Us
Padstow Caravan Hire is run by the Barnes family, proud owner and operators of The Retreats @ Padstow Holiday Park for over 20 years.
Address
The Retreats @ Padstow Holiday Park Padstow, Cornwall, PL28 8LB
Get in Touch
Call: 01841 532289 Mon – Sun, 9:00-17:00
Email: mail@padstowcaravanhire.co.uk